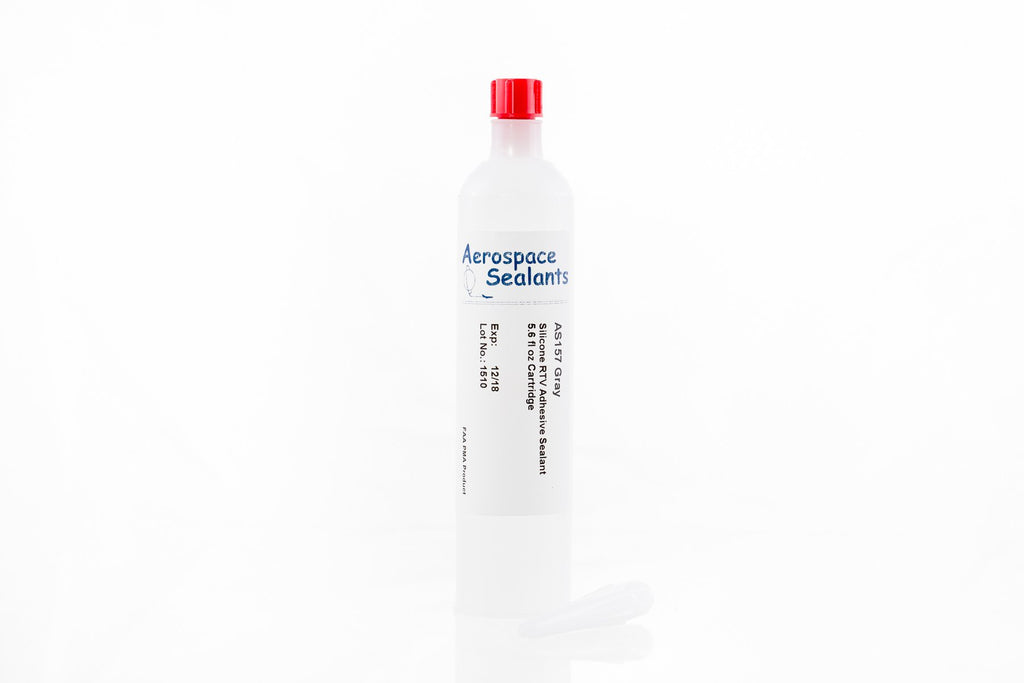 AS157 Gray Silicone RTV Adhesive Sealant 5.6 fl oz Cartridge
$ 46.00
Lead-Time: Ship usually in 1 week.  Expediting may be available upon request.
REPLACEMENT FOR

Momentive (GE) RTV157
MIL-A-46106* Group II, Type I related materials
AS157 is a high strength, fast curing, acetoxy silicone RTV adhesive rubber developed for applications requiring fast development of physical properties and excellent adhesion. AS157 is a 1 part high temperature silicone that when cured resists weathering, ozone, moisture and UV. AS157 works well in manual and automatic dispensing equipment.
Do you need FAA 8130-3 tag? Click HERE.
TDS & SDS

Link to Download Page50.597RTV, 157 RTV