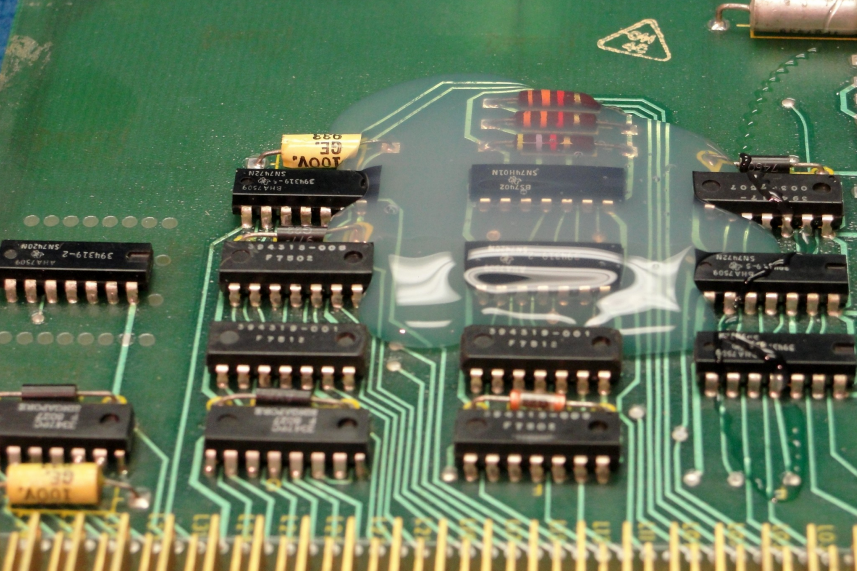 AS12SL Self-Leveling Silicone RTV Adhesive Coating
$ 15.47
Lead-Time: Ship usually in 1 week.  Expediting may be available upon request.
Minimum 9 months shelf-life
Price breaks available upon request.
AS12SL is a 1-part silicone RTV developed for coating applications. AS12SL offers unprimed adhesion to many metals and plastics. When cured, AS12SL results in a very flexible and durable silicone adhesive coating. The elastomer resists weathering, ozone, moisture, UV and high temperatures.
OFFSET FOR
Momentive (GE) RTV112 White
Momentive (GE) RTV118 Clear
Dow Corning 734 (RTV734)
MIL-A-46106* Group I, Type II materials
PRODUCT FEATURES
Fast room temperature cure
Self-leveling liquid RTV
Adhesion to metals and many plastics
Temperature range -45 to 250C
TYPICAL APPLICATIONS
Coating assemblies
Industrial sealing
Thin section potting & encapsulation
TDS & SDS

Link to Download Page
 This is not an FAA PMA product.
Limitations:
* Testing for referenced MIL Spec is performed in accordance with Aerospace Sealants quality test methods, laboratory conditions, and procedures, frequency and sampling, which are not necessarily identical with the methods, conditions, procedures, frequency and sampling stated or referenced in the listed specification. Any certification will be limited to listed properties and will not imply or state conformity to any other aspect of the referenced specification, including but not limited to marking, packaging, bar coding, testing, or sampling.