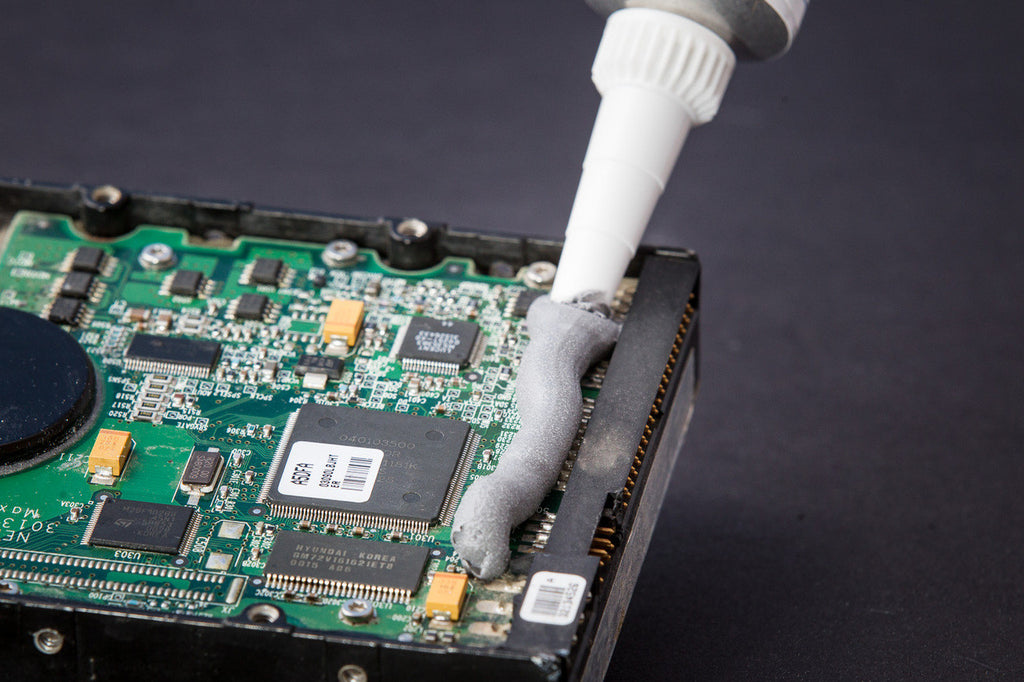 AS-RTV-TC Thermally Conductive Silicone Adhesive Sealant
$ 32.86
Special Order
Estimated lead-time is 7 weeks.

Minimum 11 months shelf-life
AS-RTV-TC is a thermally conductive silicone RTV adhesive rubber developed for heat sink applications. AS-RTV-TC is a 1-Part silicone that when applied to the substrate enables adhesion to parts and heat transfer of the bonded assembly within minutes. When cured, the elastomer resists weathering, ozone, moisture, UV and high temperatures. AS-RTV-TC works well in manual and automatic dispensing equipment.
PRODUCT FEATURES
Fast room temperature cure
High thermal conductivity
Thixotropic paste
Excellent unprimed adhesion to plastic, metal and glass
Non-corrosive oxime cure
TYPICAL APPLICATIONS
PC board heat sink
Electrically component heat transfer
Adhesive sealing of components
Part fixturing with heat dissipation capability
Power unit adhesive
DOWNLOADABLE DOCUMENTS

Technical Data Sheet (TDS)
Safety Data Sheet (SDS)